BiPolar Bear – 3.5 year old Maine Coon
Human companion: Chris Buck from Illinois – Buctales Maine Coons.
Chris Buck raises Maine Coons. She attends the cat show in Cedar Rapids every year.  Her cats are HUGE and sweet.  Gentle giants.  She is a special feature of show.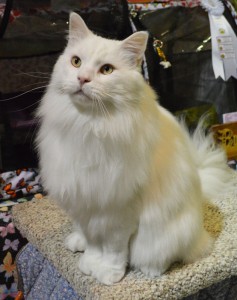 Comments are closed.